It's the last minute but you are not too late. Here are our suggestions for last minute Tech Christmas / Holiday Gifts from $20 for a fast charging laptop car charger, to $180 for an Apple Music Subscription for six family members for a year, to $250 for Amazon Choice's Audio Technica USB Turntable.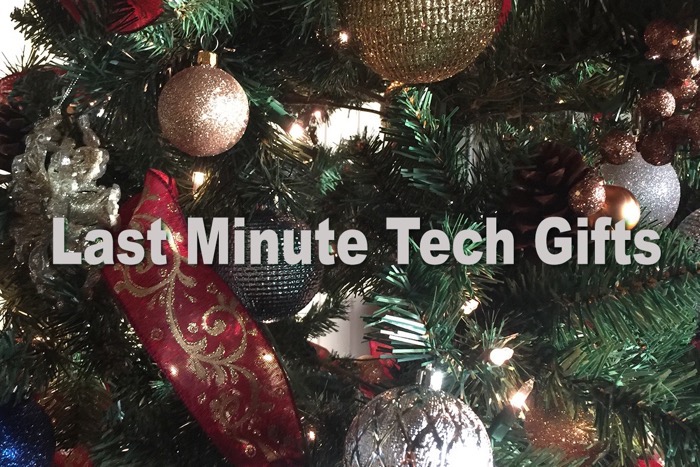 Home Entertainment Streaming Subscriptions Film and Music Make Quick Gifts
We did an article for Mothers Day on giving entertainment streaming services such as Netflix and Amazon Prime as gifts. You can find here the details on giving streaming services such as Netflix and Amazon Prime as gifts.
Since then, Disney has become a major media force, announcing the purchase of Hulu and most of Fox, except their news services. But since Disney doesn't have their new subscription services in place yet, for the moment we would recommend choosing one major service and or a media player such as an Apple TV that your recipient doesn't have yet.
We would also like to add an Apple Music subscription for your consideration.
$5/month for Students
$10/month for Individuals
$15/month for Families – with six personal accounts
90 day free trial
Free Amazon Audible Channels access is another reason to give Amazon Prime. The $99 annual Amazon Prime membership that includes free 2 day shipping and free Amazon Streaming Video also includes a rotating library of 50 books through Audible Channels. Channels offers a variety of podcasts and the reading of daily news. NOTE: this must be accessed from the App with a Prime membership sign in on iOS, Android, Windows 10 or the latest Amazon Fire devices. Audible Channels would be $60/year without the Prime membership. Full blown Amazon Audible is $14.95/month with or without Prime.
Books in the Format Your Loved One Appreciates
Do they have a Kindle? Listen to audio books in the car?
Some authors to consider:
Marsha Collier: eBay for Dummies, Facebook and Twitter for Seniors
Kare Anderson: Mutuality Matters
Magazines on Your Tablet from Texture
A Texture subscription provides 200+ magazines for $15/month. Texture Premium (all-access) is $10/month for new customers who are Amazon Prime Members.
Texture is running a holiday sale giving discounts as well as 50% off if you buy two. Keep in mind there are two tiers on Texture. The first tier is for monthly magazines only. Many of their titles, such as National Geographic, offer interactive features on Texture. Your subscription to Texture directly gives you access to five devices. It should be the same for the Amazon Prime subscription.
Gift Supporting the New USB-C Port – The RapidX XCPlus Type C Charger
We recently upgraded our computers to laptops that exclusively use the new USB-C connector for both power as well as external connections to support devices. So we went looking for a USB-C car charger solution.
Fortunately, we found the RapidX XCPlus Type C Charger – a very compact car charger that has both a built-in USB-C cord as well as a standard USB port.
Unlike many car chargers, the body of the XCPlus unit is a low-profile rectangular shape, and slides easily into accessory pockets on laptop bags or backpacks. The spring-loaded side contacts fit snugly into the car power outlet, and the USB-C connector makes the typicallty solid connection to the computer's port.
The unit's USB-C cable is a little over three feet long, which is an adequate length for powering a computer while seated in a car. An advantage of having a built-in USB-C cord is that you don't have to use your computer's bulky power cord – simply plug the XCPlus cord directly into the computer's USB-C port.
The body of the XCPlus also features a 2.4Amp USB-A port that accepts standard USB cords for powering cell phones and tablets. Just plug your USB cord into the unit and then into your portable device.
In our tests, the unit lives up to its stated goal of charging a computer rather fast. A new Apple MacBook Pro laptop computer charged from a battery level of 25% to almost 75% in about two hours – not bad for a 5Volt – 3Amp power supply delivered via a car charging port. A mobile phone connected to the 2.4Amp USB port on the unit also charged rather quickly.
The RapidX XCPlus is a welcome addition to any business person's technology accessory bag, and comes in several colors. The unit retails for $19.99. Models can be found online for $15.99.
Cool Tech Travel PadLock
The EgeeTouch Smart Travel Padlock is an electronic keyless lock designed to secure luggage while traveling. The battery-operated lock features a two-year battery life (two A76/LR44), a TSA Key Bypass, and can be opened electronically via a smart phone or NFC Smart Fob.
The lock can be accessed using an App that can be downloaded to your smart phone. Using the App you can remotely lock/unlock the device, proximity track your suitcase, and determine when the lock has been opened.
The lock is splash proof and has a covers over the USB port to protect the lock during transit.
If the batteries fail, the lock can be opened by connecting an outside power source to the lock via a USB port on the side of the lock.
The EgeeTouch Travel Lock has a suggested price of $39.99, but can be found online from many retailers for as little as about $26. Right now it is on special sale at Amazon for $19.90 It's a good value for a travel lock with these features.
Audio Technica Delivers Reliable Options for Sound Lovers
Audio Technica USB Turntable – Ray Gordon Review
This is currently an "Amazon's Choice" product selling there for only $250 with free shipping. Available with Prime Shipping for the same price.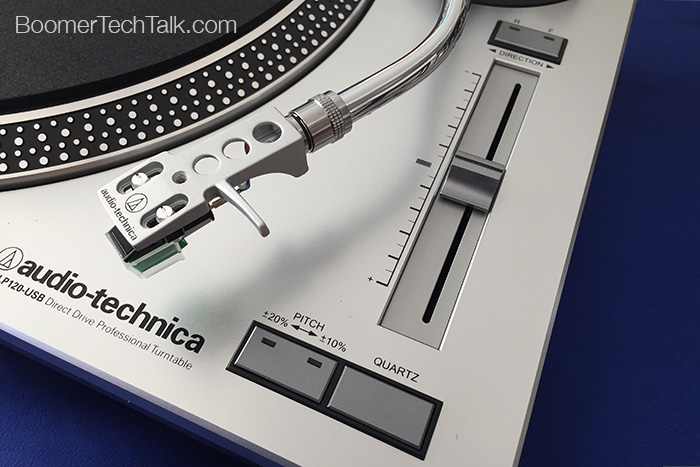 Sound Cancelling over the ear Headphones with Microphone – Ray Gordon Review